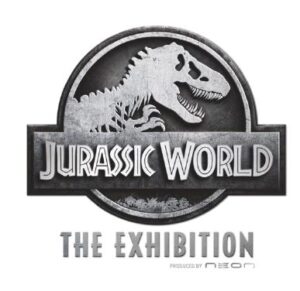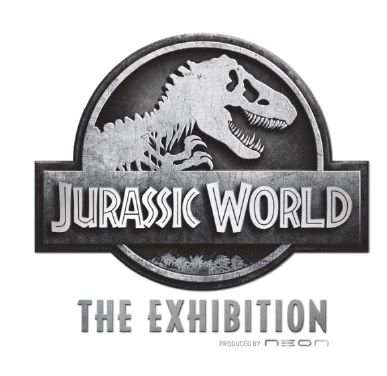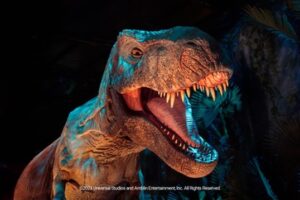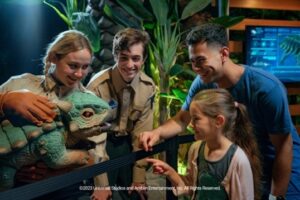 Sydney, Australia (25 September 2023) – JURASSIC WORLD: THE EXHIBITION has officially opened its iconic gates to explorers who have been eagerly awaiting their first opportunity to step foot inside Jurassic World and get closer to life-sized dinosaurs than ever before.
Jurassic World: The Exhibition is a family-friendly exhibit of massive proportions based on one of the biggest blockbuster franchises in cinema history. Visitors walk through the iconic "Jurassic World" gates, explore richly themed environments, encounter a life-sized brachiosaurus, velociraptors, and the most fearsome dinosaur of all, the mighty Tyrannosaurus Rex. Guests will be able to imagine what it would have been like to roam amongst these breathtaking creatures, and even interact with baby dinosaurs, including "Bumpy" from the popular animated series Jurassic World: Camp Cretaceous from Universal Pictures, Amblin Entertainment and DreamWorks Animation, currently streaming on Netflix.
Jurassic World: The Exhibition has now become one of the fastest selling exhibitions in history since its launch with nearly six million tickets sold in 16 cities around the globe.
"We are truly excited to bring Jurassic World: The Exhibition to Sydney for the very first time," said Mr. Ron Tan, Executive Chairman & Group CEO of NEON. "This immersive experience featuring amazing lifelike dinosaurs that are powered by ANIMAX, our animatronics powerhouse, will definitely be an unforgettable experience for all our visitors here in Sydney!"
"After months of planning and anticipation, we are thrilled to finally be opening the gates to Jurassic World: The Exhibition to thousands of our excited Sydney fans.  We knew that ticket pre-sales for this exhibition were going to be strong but the level of demand has really been unprecedented so we can't wait to get it underway" said Andy Edwards and Justin James, Co-CEOs of SuperLuna.
Tickets available now for a limited time at the newly reimagined 3,000 sqm SuperLuna Pavilion, Sydney Showground at Sydney Olympic Park. jurassicworldexhibition.com.au.  Admission to Jurassic World: The Exhibition starts at $39 for children (ages three and up) and $49 for adults (ages 16 and up). Family and group tickets are also available as well as special pricing for senior citizens and students.
For further information about Jurassic World: The Exhibition, please visit Jurassicworldexhibition.com.  Follow along on social media Facebook, Twitter and Instagram and use hashtag #JWEXHIBITION to join the conversation.
The exhibition engages audiences of all ages in settings inspired by Universal Pictures and Amblin Entertainment's Jurassic World franchise and is produced by NEON in conjunction with Universal Live Entertainment, SuperLuna, Masterworks, Sony Music Entertainment Australia, and Animax Designs – the creators of the lifelike animatronic dinosaurs.