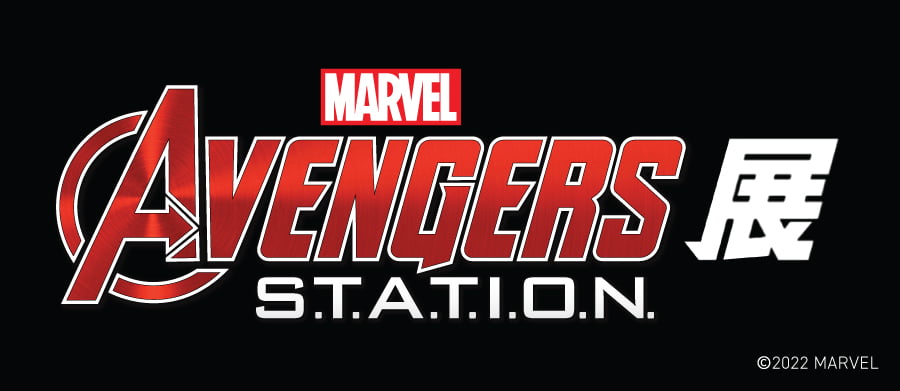 JAPAN, ARE YOU READY TO EXPERIENCE MARVEL AVENGERS S.T.A.T.I.O.N.?
Additional information released on MARVEL AVENGERS S.T.A.T.I.O.N. to be held at Mori Arts Center Gallery, Tokyo starting April 2022 and Kyoto City KYOCERA Museum of Art, Kyoto starting July 2022.
We are excited to bring you Marvel Avengers S.T.A.T.I.O.N., where you step into the world of the Avengers. After completing your training to be a S.T.A.T.I.O.N. agent, you will have only one thing left to do: Assemble!
What is "S.T.A.T.I.O.N."? (Scientific Training and Tactical Intelligence Operative Network) This story-driven walk-through exhibit brings you into the Avengers' Training Facility where you begin your journey to become a S.T.A.T.I.O.N. Agent. You will enter the Marvel Cinematic Universe and receive the uniquely customized science and technology training and tactical intelligence operating system to create your own exclusive experience.
MARVEL AVENGERS S.T.A.T.I.O.N. made its debut in New York in July 2014, and has showcased the Avengers worldwide in 24 cities (12 countries) including Paris, London and Las Vegas. It is the show where guests will experience the Marvel Cinematic Universe in a journey through this high-energized facility. Here they can explore their favorite characters, and villains, discovering intelligence, technology and cutting-edge science of the Avengers and experience interactive challenges and simulations. In addition, guests will get an up-close look at original costumes, props and film footage straight from the big screen. As Tokyo will be the 25th city to host this event, along with Kyoto, the show will be an expanded version which will include elements from Phase 4 of the Marvel Cinematic Universe, and will feature costumes and props from some of the latest releases from Marvel Studios!
The Instagrammable, must-see exhibition features multiple rooms dedicated to your favorite Avengers, including Captain America, Iron Man, Captain Marvel, Black Panther, Black Widow, the Hulk, Thor, Hawkeye and more. Guests are invited to:
Revel in awe at Iron Man's "Hall of Armor"
Explore Bruce Banner's lab, providing insights into the mind of the Hulk
Gain access to Captain America's "Top Secret" personnel file
Inspect Black Widow's aresenal of high-tech weapons
Learn about the "Super Soldier Serum" that transformed Steve Rogers in Marvel Studios' Captain America: The First Avenger

 

Witness Captain America's legendary shield up-close
Experience the spirit of Wakanda in the Black Panther exhibit
And so much more!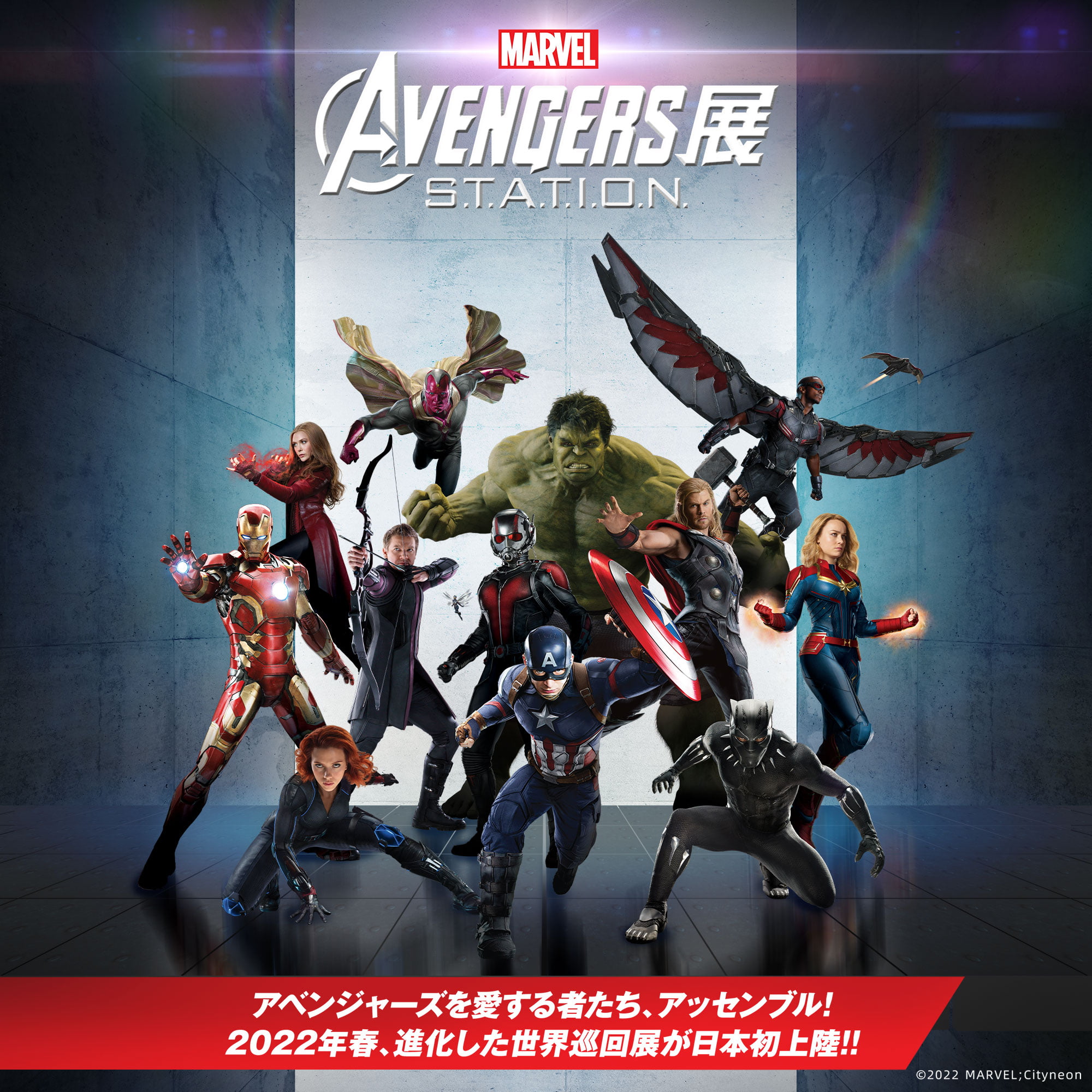 The official website for MARVEL AVENGERS S.T.A.T.I.O.N. has been launched.
We have also opened an official social media account. Visit https://avengersstation.jp to get the latest news about the exhibition.
「MARVEL AVENGERS S.T.A.T.I.O.N.」 official social media account.
Twitter:https://twitter.com/AVGSTATION_JP
Instagram:https://www.instagram.com/avengersstationjapan
Facebook:https://www.facebook.com/AvengersStationJapan/

GENERAL INFORMATION
Exhibition Title:
MARVEL AVENGERS S.T.A.T.I.O.N.
Exhibition Venues:
Tokyo:
Mori Arts Center Gallery
(Roppongi Hills Mori Tower, 6-10-1 Roppongi, Minato-ku, Tokyo)
Mid April-late June, 2022 (Scheduled)
Kyoto:
Kyoto City KYOCERA Museum of Art Higashiyama Cube
(124 Okazaki Enshoji-cho, Sakyo-ku, Kyoto)
July – August, 2022 (Scheduled)
Organizer:
The Yomiuri Shimbun, TV Asahi (Tokyo)
Kyoto City, The Yomiuri Shimbun, KYODO KANSAI GROUP., (Kyoto)
Produced and Curated by:
Cityneon Group and Victory Hill Exhibitions
Remarks:
The COVID-19 infection situation may affect the exhibition period.

Additional exhibition content and details coming soon!

Contact:
050-5542-8600