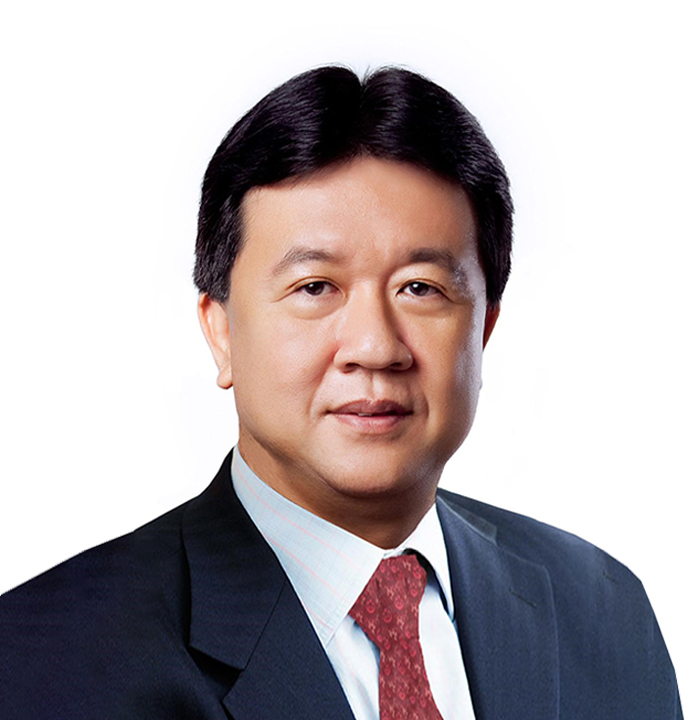 Independent Director
Yeo Gek Leong, Clarence
Mr. Clarence Yeo was appointed as the Independent Director of neon in February 2023. He is currently a Senior Advisor (Special Duties) in the Ministry of Home Affairs. In the last ten years, he held senior public sector leadership appointments as the Commissioner, Immigration & Checkpoints Authority ("ICA") (September 2010 to September 2018), and the Chief Executive of Home Team Academy ("HTA") (September 2018 to July 2021). Besides domain experience relating to his tenures with ICA and HTA, he also has experience in leading and driving governance, organisational excellence, enterprise risk management, information technology & digitalisation and organisational transformation.
Mr. Yeo received several individual awards, including the National Day Public Administration Medal (Gold)(Bar) in 2021, the Public Administration Medal (Gold) in 2013 and the Public Administration Medal (Silver) in 2006. He was also awarded the Medal of Commendation by the Singapore National Trade Union Congress in May 2017 in recognition of his significant contributions towards good labour-management relations.
Mr. Yeo holds a Master in Public Policy from the National University of Singapore (now offered under Lee Kuan Yew School of Public Policy), and a BSc (Hons) 2nd Class Upper in Economics from the University of London. He is also an alumnus of INSEAD, having attended a Senior Executive Development Programme at Fontainebleau.
杨玉龙先生于2023年2月被任命为neon集团独立董事。他目前是新加坡内政部的高级顾问(特别职责)。在过去的十年中,他曾担任新加坡公共部门的高级领导职务,如移民与关卡局("ICA")专员(2010年9月至2018年9月),以及内政群英学院("HTA")的首席执行官(2018年9月至2021年7月)。除了在ICA和HTA任职期间的相关领域经验外,他还拥有领导和推动治理、组织优化、企业风险管理、信息技术和数字化,以及组织转型等多领域经验。
杨先生曾多次获得个人奖项,包括2021年的国庆日公共行政奖章金奖,2013年的公共行政奖章金奖,以及2006年的公共行政奖章银奖。2017年5月,他还被新加坡全国工会大会授予表扬奖章,以表彰他对促进劳资关系良好的重大贡献。
杨先生持有新加坡国立大学(现下属于新加坡国立大学李光耀公共政策学院)的公共政策硕士学位,以及伦敦大学的经济学二级荣誉学士学位。他也是欧洲工商管理学院的校友,曾在法国枫丹白露参加高级管理人员发展课程。
クラレンス・ヨーは、2023年2月、neon社の独立取締役として就任。現在は、内務省の上級顧問(特別任務)を務める。過去10年間、入国管理局(以下、ICA)長官(2010年9月~2018年9月)及びホームチームアカデミー(以下、HTA)最高責任者(2018年9月~2021年7月)として公共部門の上級指導者に任命された。ICAとHTAでの在任期間中の領域経験の他に、ガバナンス、組織的卓越性、企業リスク管理、情報技術・デジタル化、組織変革の指導・推進における経験も積んでいる。
ヨーは、2021年にナショナルデー行政メダル(ゴールド)(バー)、2013年に行政メダル(ゴールド)、2006年に行政メダル(シルバー)等、数々の個人賞を受賞。また、良好な労使関係への多大な貢献が認められ、2017年5月にシンガポール全国労働組合会議より表彰メダルを授与された。
シンガポール国立大学(現リー・クアンユー公共政策大学院)で公共政策の修士号を、ロンドン大学で経済学の理学士(栄誉)2級以上を取得。また、INSEAD卒業生でもあり、フォンテーヌブローでシニア・エグゼクティブ・ディベロップメント・プログラムに参加している。