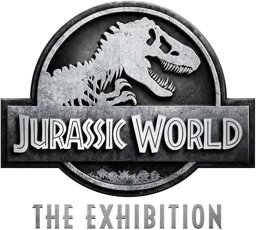 Cologne, 04. July 2023 – Since its opening at the end of March, more than 250,000 tickets have been sold for JURASSIC WORLD: THE EXHIBITION in Cologne, Germany. Due to high demand, the popular exhibition has been extended until October 15, 2023.  New dates have been added, and more options for tickets have been made available for existing dates. Guests can expect an unforgettable journey into the land of Jurassic giants, making this exhibition a must-see for fans of the blockbuster franchise and dinosaur enthusiasts alike. Tickets can be purchased at www.ticketmaster.de.
JURASSIC WORLD: THE EXHIBITION is a family-friendly immersive 2,500-square-meters experience based on one of the biggest blockbusters in cinema history. Visitors will walk through the iconic Jurassic World gates, encounter life-sized dinosaurs, and explore richly themed environments. Guests will have an up-close look at a Velociraptor, stand in awe under a towering Brachiosaurus, and encounter the most fearsome of them all, the   mighty Tyrannosaurus rex. Guests will be able to imagine what it would have been like to roam among these breathtaking creatures and even interact with new baby dinosaurs, including "Bumpy" from the popular animated series Jurassic World: Camp Cretaceous. Jurassic World: Camp Cretaceous is produced by Universal, DreamWorks Animation and Amblin Entertainment, and all five seasons are currently streaming on Netflix.
The exhibition immerses audiences of all ages in settings inspired by Universal Pictures and Amblin Entertainment's Jurassic World and is produced in conjunction with Universal Live Entertainment, NEON and Animax Designs – the creators of the lifelike animatronic dinosaurs.
Following an initial launch in Melbourne, Australia, JURASSIC WORLD: THE EXHIBITION has become a global success with over five million visitors since 2016. The exhibition has opened its gates to excited fans in cities around the world including Toronto,  London, Atlanta, San Diego, Denver, Dallas, Chicago, Philadelphia, Paris, Madrid, Seoul, Chengdu, Guangzhou and Shanghai.
Information and Tickets
JURASSIC WORLD: THE EXHIBITION will be open for visitors at ODYSSEUM in Cologne. Tickets can be purchased on www.ticketmaster.de.
Admission to the exhibition starts at € 23.50 for children (ages 3 to 15) and € 29.50 for adults (ages 16 and up). Family and group tickets are also available as well as special pricing for senior citizens and students. Timed-entry tickets are required. Tickets are available at www.ticketmaster.de.
Opening times are: Mondays to Fridays from 10 am to 6 pm, Saturdays and Sundays, bank holidays and school holidays in North Rhine-Westphalia from 10 am to 8 pm.
For more information about JURASSIC WORLD: THE EXHIBITION, visit www.jurassicworldexhibition.de.
CONNECT WITH JURASSIC WORLD: THE EXHIBITION
facebook.com/jurassicworldexhibition
instagram.com/jurassicworldexhibition
#JWEXHIBITION
LOCATION:
ODYSSEUM
Corintostraße 1
51103 Köln
Official Website: www.odysseum.de
Facebook: facebook.com/odysseumkoeln
Instagram: instagram.com/odysseumkoeln