[su_row]
[su_column size="1/12″ center="no" class="col-spacer"] [/su_column]
[su_column size="5/6″ center="yes" class="post-style"]
Cityneon firmly believes that education paves the way to excellence. That is why we started the Cityneon Holdings – SUTD Scholarship in 2019, to support the younger generation in pursuing their passions through learning and deepening their knowledge. 
This year, we are delighted to present our SUTD scholarship to another young talent, to support his academic journey as he receives a strong, multi-disciplinary STEM education.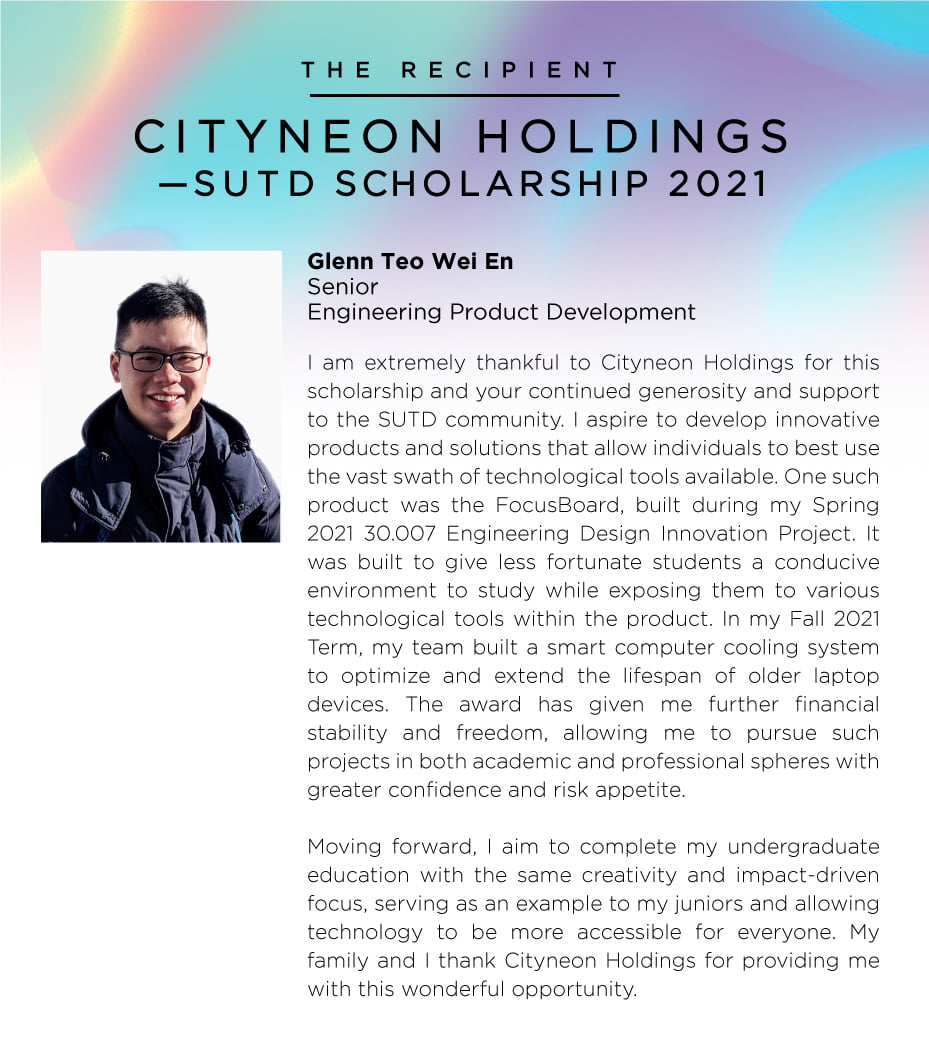 As a Group that takes pride in our grand, immersive experiences, we hope to create an equally great education experience for our scholarship recipients by giving them the support and recognition they deserve.
We look towards nurturing even more outstanding individuals so they can explore their limitless potential and become the next generation of technically-grounded leaders and innovators. 
Read more about our SUTD Scholarship here:
Cityneon Holdings — SUTD Scholarship
SUTD Stewardship Report 2021
[/su_column]
[su_column size="1/12″ center="no" class="col-spacer"] [/su_column]
[/su_row]