[rev_slider alias="slider-1″ slidertitle="Sustainability-SUTD Scholarship"][/rev_slider]
[su_row]
[su_column size="1/12″ center="no" class="col-spacer"] [/su_column]
[su_column size="5/6″ center="yes" class="post-style"]
Photo Credit: Singapore University of Technology and Design (SUTD)
Cityneon has always been a strong believer in the importance of educating the younger generation to develop a greater breadth of skills to evaluate and apply knowledge in ways that meet the new demands of our changing social and economic landscape.
As an extension of our belief, the Cityneon Holdings – SUTD Scholarship is established to encourage academic and learning excellence by attracting outstanding talent to pursue their undergraduate education at Singapore University of Technology and Design (SUTD). Cityneon is proud to be an enabler for deserving students to pursue a holistic STEM education with SUTD, especially through the unexpected hardships of 2020.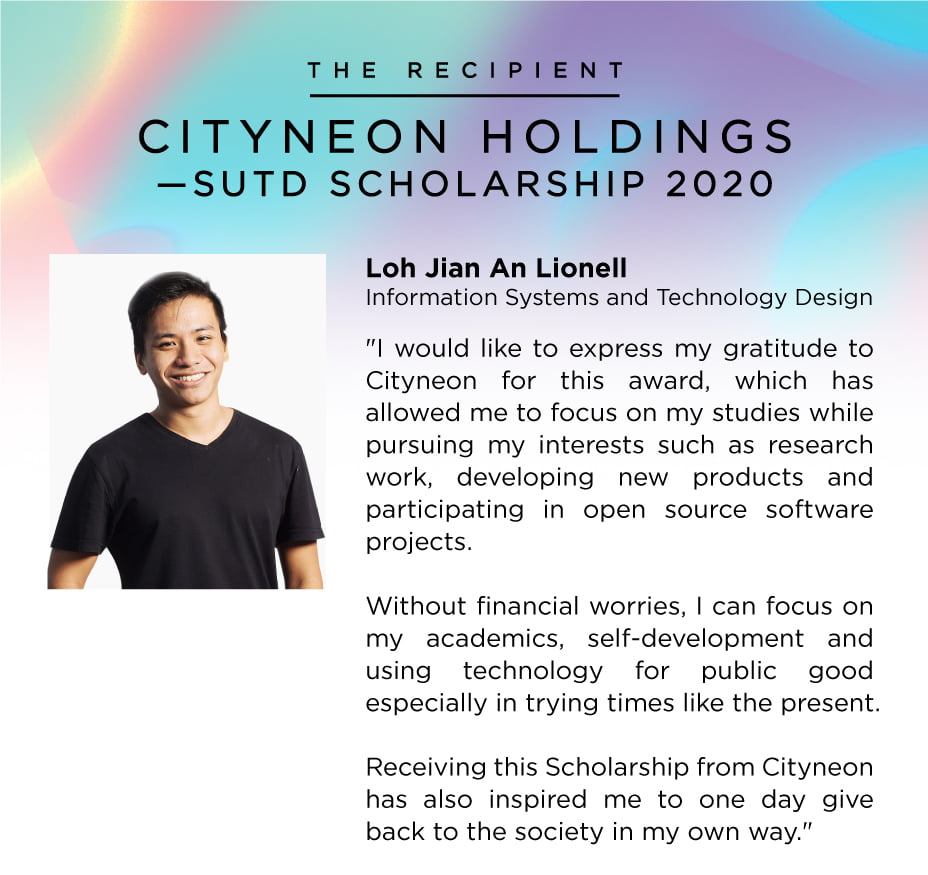 Cityneon is humbled to have the opportunity to support deserving students in their pursue for academic advancement and research excellence, as well as to nurture young engineering talent to harness technology in order to create a better world for all.
Read more about our SUTD Scholarship here:
Cityneon Holdings — SUTD Scholarship
SUTD Stewardship Report 2020
[/su_column]
[su_column size="1/12″ center="no" class="col-spacer"] [/su_column]
[/su_row]