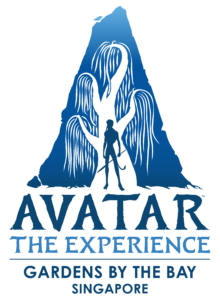 9 October, 2023 – Avatar: The Experience at Gardens by the Bay has just achieved this incredible milestone within its first 11 months of operation. This immersive experience, produced by NEON, held its world premiere inside Cloud Forest on 28 October 2022, and, today, welcomed Mr. Alex Wu and his family as the 2,000,000th visitors.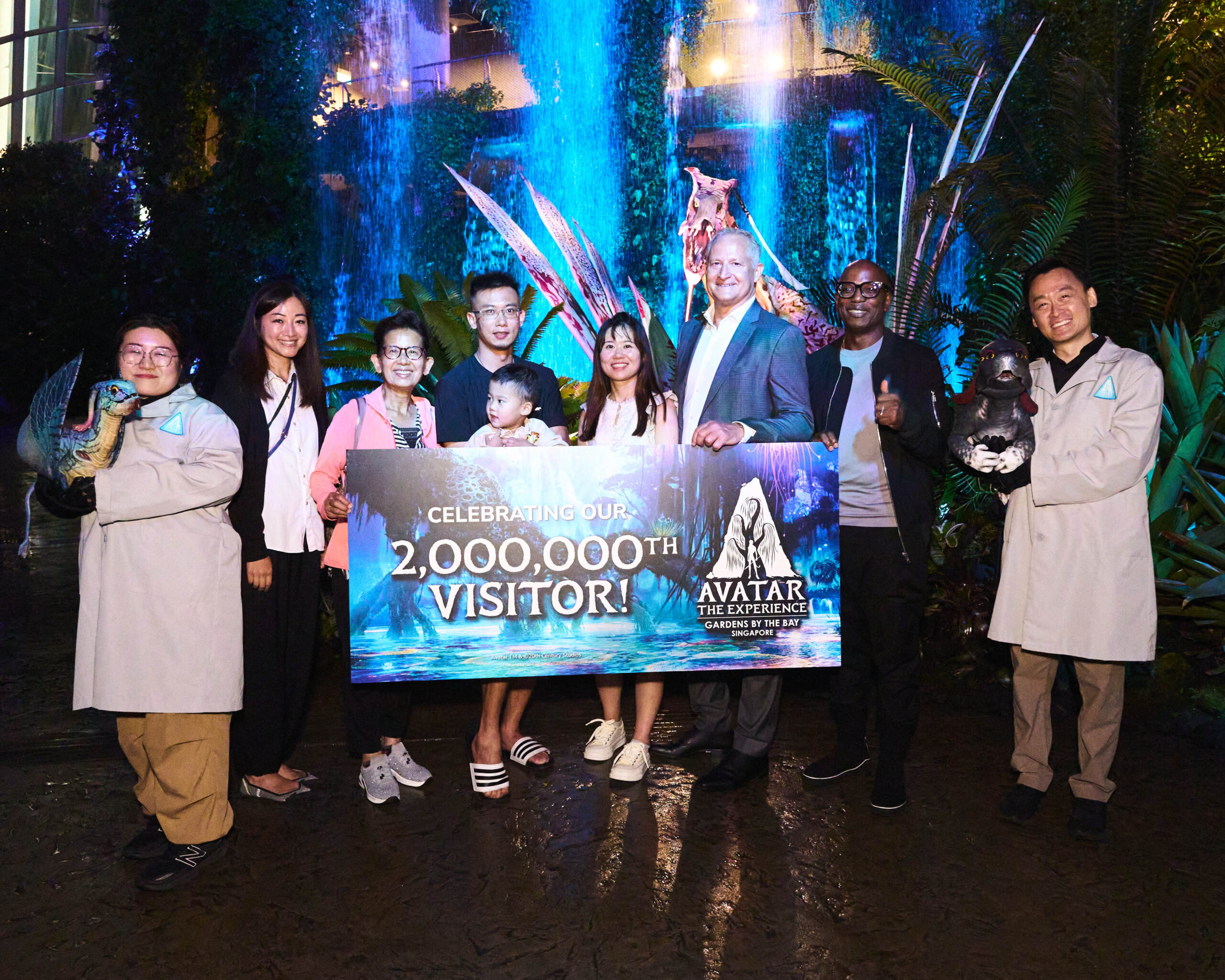 From left to right: Mr. Alex Wu and his Family, Ms. Olivia Sim, Executive Director, International Business Integration and Global Development, The Walt Disney Company, Mr. George Gross, Senior Vice President and Managing Director, Walt Disney Attractions Japan and Walt Disney Imagineering Japan, and Mr. Welby Altidor, NEON Group Chief Creative and Innovation Officer.
NEON, along with their esteemed partners, Gardens by the Bay, Disney Location-Based Experiences, and James Cameron and Jon Landau's Lightstorm Entertainment, celebrated this momentous occasion. The vast popularity of the Avatar films, remarkable reviews, and the recently received Outstanding Attraction Experience award at the Singapore Tourism Awards announced in May 2023, have all attributed to the successful engagement at this experience. Additionally, Avatar: The Experience recorded 11,000 visitors in one day, 12 August 2023, which is the highest daily attendance to date since opening.
Inspired by Avatar, and Avatar: The Way of Water, the first and the third highest-grossing films of all time, this experience has been captivating Singaporean as well as international audiences. The event plans to continue through 1 January, 2024 for more guests to witness the wonders of Pandora.
Executive Chairman & Group CEO of NEON, Mr. Ron Tan said, "It is beyond our imagination to be able to welcome our 2,000,000th visitor in less than a year right here at the iconic Cloud Forest. The support from our collaborators at Disney Location-Based Experiences, Lightstorm Entertainment, the Singapore Tourism Board and Gardens by the Bay, has made Avatar: The Experience a truly spectacular creative endeavor, and one that continues to delight the people of Singapore, and travelers from all over the globe."
Avatar: The Experience, set within the visually stunning Cloud Forest at Gardens by the Bay, elevates guest visits with impressive, interactive and striking content throughout five different zones within the 4000 square meter glass dome. Here, guests journey through the alien world of Pandora, witnessing its bioluminescent environments, engaging with its mystical creatures and flora, and sharing in the captivating culture of the Na'vi.
Avatar: The Experience operating hours are from 9 am to 9 pm daily. Book tickets now at www.AvatarTheExperience.com or through our official venue partner, Gardens by the Bay. www.gardensbythebay.com.sg
From 1 October, 2023, Singapore Residents can enjoy Avatar: The Experience at the usual resident rates when the purchase is made with a local credit/debit card. For more information on the Singapore Resident Promotion
For more information please visit: www.AvatarTheExperience.com