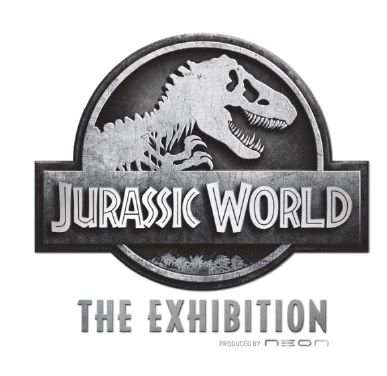 TICKETS ARE ON PRE-SALE OCTOBER 6, 2023
Tickets Public On-sale October 9, 2023
Berlin, Germany (October 4, 2023) – The award-winning Jurassic World: The Exhibition is roaring into Berlin this December and will run for a limited time at the city quarter Urban Banks, Rathenau-Hallen. Following the phenomenal success of the completely sold-out engagement in Cologne, this enormous and immersive experience celebrates 30 years of the franchise that began with the ground-breaking Jurassic Park film from Universal Pictures and Amblin Entertainment. Fans can now register on the website www.jurassicworldexhibition.de/berlin for the presale, which will begin on October 6 at 10 a.m. exclusively on www.ticketmaster.de. Registered fans will have the exclusive opportunity of getting advance tickets. The public sale will start on October 9.
Jurassic World: The Exhibition is a family-friendly exhibit of massive proportions based on one of the biggest blockbuster franchises in cinema history. Visitors walk through the iconic "Jurassic World" gates, explore richly themed environments, encounter a life-sized brachiosaurus, velociraptors, and the most fearsome dinosaur of all, the mighty tyrannosaurus rex. Guests will be able to imagine what it would have been like to roam amongst these breathtaking creatures, and even interact with baby dinosaurs, including "Bumpy" from the popular animated series Jurassic World: Camp Cretaceous from Universal Pictures, Amblin Entertainment and DreamWorks Animation, currently streaming on Netflix.
Jurassic World: The Exhibition, one of the fastest selling exhibitions in history since its launch with over five million tickets sold, is now on its way to Berlin. Following an initial launch in Melbourne, Australia, Jurassic World: The Exhibition has become a global success with over five million visitors since 2016. The exhibition has opened its gates to excited fans in cities around the world, including Cologne, Toronto, London, Atlanta, San Diego, Denver, Dallas, Chicago, Philadelphia, Paris, Madrid, Seoul, Chengdu, Guangzhou, Shanghai, and most recently Sydney, Australia.
What They're Saying About Jurassic World: The Exhibition: 
Ron Tan, executive chairman & group CEO of NEON said, "It is indeed exciting that we are able to bring Jurassic World: The Exhibition from Cologne to Berlin. With our recent win of the Best Visitor Experience Award in London and record-breaking visitor numbers around the globe, we are confident that Jurassic World fans in Berlin will be in awe at this immersive experience! Thank you to our partners for making this possible and I look forward to welcoming huge crowds to our experience."
Andreas Waschk, CEO of the Explorado Group said: "After achieving tremendous success with sold-out days every day and a total of 340,000 tickets sold in Cologne, we are thrilled to bring this extraordinary exhibition to the city quarter Urban Banks in Berlin. Fans now have the incredible opportunity to experience life-size dinosaurs up close."
Michael Silver, President of Global Business Development of Universal Destinations & Experiences said, "We are delighted that Jurassic World: The Exhibition is launching in the German capital of Berlin. This amazing exhibition has thrilled and awed more than five million guests, who are given the opportunity to come face-to-face with life-sized dinosaurs and walk through richly themed environments, all inspired by the beloved global franchise.  We thank Neon and Explorado Group for bringing this fantastic opportunity to Berlin and are confident that fans of all ages will cherish this adventure 65 million years in the making."
Information and Tickets
Jurassic World: The Exhibition will be presented starting Friday, 1 December 2023, for a limited time at Urban Banks, Rathenau-Hallen, in Berlin. Tickets will be on pre-sale October 6, 2023, at 10 a.m. exclusively on www.ticketmaster.de.The general ticket sale will start October 9, 2023, at 11 a.m.
General admission prices for Jurassic World: The Exhibition start at 17,50 € € for children (ages three and up). Family and group tickets are also available as well as special pricing for senior citizens and students. Please note that all tickets are valid for a specific time slot.
Location
Urban Banks Berlin, Rathenau-Hallen
Wilhelminenhofstraße 83-85
12459 Berlin
Facebook: facebook.com/expohalleurbanbanks
Instagram:  instagram.com/expohalle.urban.banks.berlin
For further information about Jurassic World: The Exhibition, please visit www.jurassicworldexhibition.de/berlin.
The exhibition engages audiences of all ages in settings inspired by Universal Pictures and Amblin Entertainment's Jurassic World franchise and is produced in conjunction with Universal Live Entertainment, NEON, Explorado and Animax Designs – the creators of the lifelike animatronic dinosaurs.