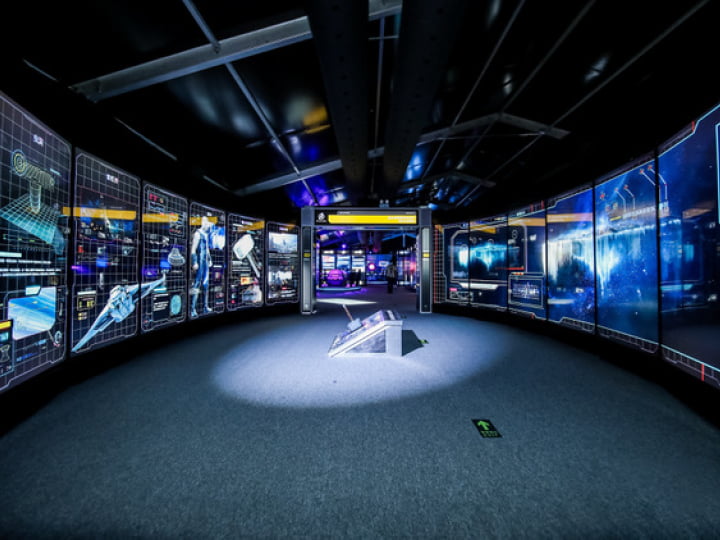 Canada, do you have what it takes to join the Avengers?
The highlight of 2020 has arrived: Marvel's Avengers S.T.A.T.I.O.N.!

Paquin Entertainment Group, Victory Hill Exhibitions and the Yorkdale Shopping Centre are proud to announce the CANADIAN PREMIERE of Marvel Avengers S.T.A.T.I.O.N.: The Experience.
The award-winning immersive exhibition will thrill the City of Toronto for a limited engagement, running from November 20, 2020 until January 31, 2021.
Guests at Avengers S.T.A.T.I.O.N., the Scientific Training And Tactical Intelligence Operative Network, journey through an advanced, multi-room training facility, where they receive unprecedented access to the most sensitive intelligence and cutting-edge science behind the Avengers. After completing their training, they become Agents of Avengers S.T.A.T.I.O.N.
"The Marvel Studios' Avengers movies were game changers, and this exhibition will give everyone a chance to extend and personalize their experience with this iconic franchise" says Gilles Paquin, CEO of Paquin Entertainment Group. "With our 25,000 square foot venue, you will be able to safely explore the exhibit in a socially-distanced setting."
The Instagrammable, must-see exhibition features multiple rooms dedicated to favourite Avengers characters from the Marvel Cinematic Universe, including Captain America, Iron Man, Black Widow, Black Panther, the Hulk, Thor and more. Along with getting up close and personal with original props and costumes straight from the big screen, guests are invited to examine Thor's iconic hammer, explore Iron Man's Hall of Armour, capture photos with Captain America's shield, experience the contactless HULKBUSTER simulator and learn about Wakanda in a brand-new Toronto-exclusive Black Panther exhibit.
"The interactive experience is an absolute blast for fans of the series. The games will give them a chance to feel like a member of the Avengers team" says Ron Tan, Executive Chairman & Group CEO of Cityneon Group, Victory Hill Exhibitions' parent company.
Special health and safety considerations have been made for the Canadian opening. A timed ticketed entry system and limited capacity allow for plenty of room to socially distance in the 25,000 square foot venue. Guests will undergo a health screening upon entry and masks are mandatory at all times within the exhibit. Diligent cleaning protocols have also been implemented. For more Health and Safety information, visit avengersstationcanada.com.
The Yorkdale Shopping Centre will host the multi-room exhibition and Marvel Avengers S.T.A.T.I.O.N. retail store. The store, which is now open to the public, offers limited edition items and exclusive merchandise including t-shirts, hoodies, jackets, collectable posters and Avengers-themed toys, games and action figures from iconic brands such as FUNKO, Beast Kingdom, Hasbro, TY and Diamond comics. The store also features a very special collaboration with Roots Canada. It's a Marvel fan's retail dream come true.
"Yorkdale is the ultimate destination for families. We are very excited to be hosting the Canadian premiere of this one-of-a-kind experience," says Kimberly Barnard, General Manager of Yorkdale Shopping Centre. "Yorkdale is committed to delivering a safe, exciting and elevated shopping environment while also providing more than 100 new jobs to the community."
Powered by a partnership with Destination Toronto, Marvel Avengers S.T.A.T.I.O.N. will kick off on November 20th inside the Yorkdale Shopping Centre. Thousands have already signed up to receive information on advance ticket sales. Public tickets will go on sale on November 12th and will be limited. Please follow @avengersstationcanada on Facebook and Instagram for more details about the exhibit, and visit avengersstationcanada.com for tickets.