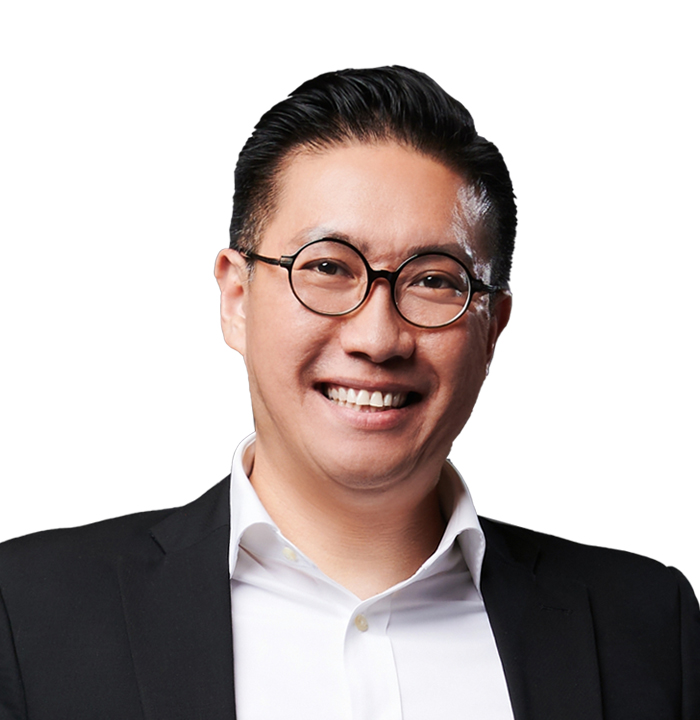 Executive Vice President, Global Sales
Darren Lim
Darren Lim is a visionary and dynamic leader with over 20 years of experience in the marketing industry. He has worked with an illustrious portfolio of Fortune 500 brands in the Asia Pacific region, crafting and executing cutting-edge marketing and branding strategies that have set an impeccable standard for innovation and excellence.
As the Executive Vice President of Global Sales under the neon Group, Darren is responsible for establishing the Group's presence and driving business growth in neon's key strategic markets by building strategic partnerships with key stakeholders such as government bodies, mega real estate companies, and many more. His strategic leadership and unparalleled market knowledge have been integral in establishing NEON as a premier entertainment experience group, deploying iconic and memorable LBEs such as the Jurassic World: The Movie Exhibition, Marvel Avengers S.T.A.T.I.O.N., Avatar: Explore Pandora, and more.
Additionally, Darren has been instrumental in the establishment of neon's presence in key markets such as China, building key strategic partnerships and growing neon's footprint in the region. He is currently working to expand neon's reach globally in markets like Europe, MENA, and the Pacific regions, leveraging on his expertise to capitalise on emerging opportunities to drive exponential growth.
Prior to his tenure at neon, Darren served as Senior Vice President of Pico+, spearheading the growth of Pico+ in China, as well as supporting the company's rollout and expansion plans in other regions including Asia Pacific, the Middle East, the UK, and the US. He was also the Head of the Pico Global Activation, responsible for driving the growth of the Pico Group globally.
Darren is a respected industry leader and has been invited as a judge for numerous industry awards and to deliver keynote speeches for prestigious professional organizations and media events. He holds a 2nd Upper Honours Degree in Electrical and Electronics Engineering and has completed executive education programs with both the National University of Singapore (NUS) and the China Europe International Business School (CEIBS).
林志凯先生是一位有着超过18年市场营销行业经验的领导者。多年来,他在亚太地区与众多世界500强品牌合作并创造了令人印象深刻的成绩。他丰富的经验包括帮助品牌及国际参与者,在例如2008年北京奥运会、2010年上海世博会、2017年阿斯塔纳世博会以及最近的2020年迪拜世博会中打造全方位的大型营销项目。
林志凯先生曾在行业领先的营销机构担任重要职务,如George P. Johnson/ Project:Worldwide和Pico Group。在加入城贸之前,Darren Lim曾是Pico+的高级副总裁,带头领导了Pico+在中国的发展,以及在亚太、中东、英国和美国等其他地区的推广和扩张。他也是Pico Global Activation的负责人,负责带领推动Pico集团在全球的发展。
林志凯先生拥有电气和电子工程专业学士学位并被授予优秀毕业荣誉,而后林志凯先生在新加坡国立大学和中欧国际工商学院共同完成了他的企业管理课程。
ダレンリムは、マーケティング業界で18年以上の経験を持つ実績のあるリーダー兼エグゼクティブ。長年にわたり、 彼はアジア太平洋地域で著名なフォーチュン500ブランドの企業で働く。多様な経験には、北京オリンピック2008、上 海万博2010、アスタナ万博2017、最近ではドバイ万博2020がある。
彼はまた、George P. Johnson / Project:WorldwideやPico Groupなどの経験豊富なマーケティング代理店で重要な幹部 職を歴任。シティニオン入社以前、彼はPicoの上級副社長として、中国でのPico の成長と、アジア太平洋、中東、英 国、米国を含む他の地域での展開と拡大を率いた。また、ピコグループのグローバルな成長を推進する責任を負うピコグローバルアクティベーションの責任者も務める。
電気電子工学の第2高等学位を取得しており、NUSとCEIBSの両方でエグゼクティブプログラムを終了。