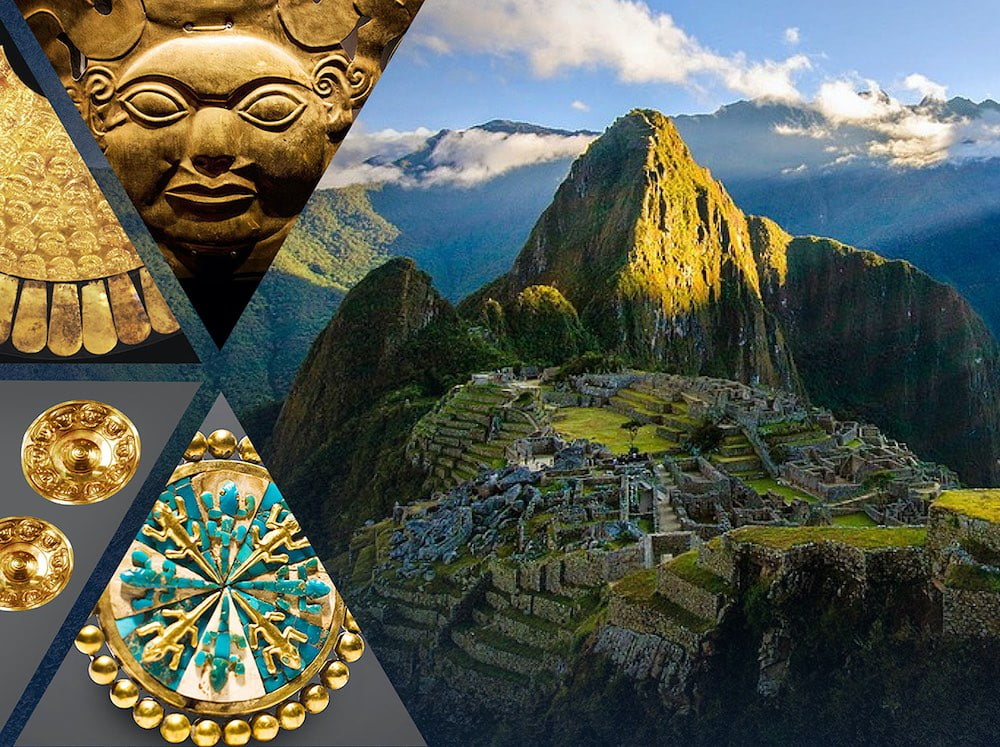 Cityneon, a global experience entertainment company, will bring Machu Picchu and the Golden Empires of Peru, a historical artefacts IP exhibition, to the world in 2021.
Cityneon entered into an agreement with Museo Larco and the Inkateera Asociación to debut the exhibition in 2021 with the support of the Ministry of Culture and the Government of Peru. World Heritage Exhibitions is the exclusive global show operator and promoter.
Rare Peruvian artefacts on display
Over 200 rare artefacts from Peru will be included in the exhibition that looks at ancient civilisations from before the Inca empire. The artefacts are worth around $250 million USD.
Machu Picchu and the Golden Empires of Peru has the largest collection of gold artefacts to travel the world. As a UNESCO World Heritage site, fewer than 1 million travellers are allowed to enter Machu Picchu each year to preserve the site. At this exhibition, visitors will be able to travel to the historical site virtually and experience it through a virtual walkthrough.
The highlight of the exhibition is an intact gold attire of a Chimú emperor. This artefact dates back to 1300 AD. Visitors will be able to see this piece surrounded by other royal attires from Peru.
Continued expansion amidst COVID
Mr. Ron Tan, Executive Chairman and Chief Executive Officer of Cityneon, said: "We are honoured to be trusted by Museo Larco and the Government of Peru to showcase these treasures to the world.
We believe our expertise and track records will let us do justice to these remarkable pieces of rare Machu Picchu artefacts and allow us to take visitors through big, wonderful experiences".
The exhibition aims to educate visitors, whilst remaining a fun experience. Mr. José Koechlin Von Stein, President of Inkaterra Asociación, explains that Cityneon's track of "holding interactive exhibitions means Machu Picchu and the Golden Empires of Peru will be just as engaging as all their previous works … we trust Cityneon's vast expertise will truly bring ancient Peru to life."
The exhibition will cover approximately over 1,500 square meters to allow social distancing between visitors to occur.
The exhibition will debut at the Boca Raton Art Museum in Florida in October 2021. Cityneon expects to welcome between 12-15 million visitors worldwide.
Cityneon is now looking to partner with other governments in order to share their history and cultures around the world.
Continuing on its expansion plans globally, Cityneon, in January, acquired Animax Designs, a world-renowned and reputable animatronics company founded 30 years ago in Nashville, Tennessee. The acquisition further synergizes Cityneon's upcoming developments and allows Animax Designs to also leverage on Cityneon's global projects to increase its worldwide reach.