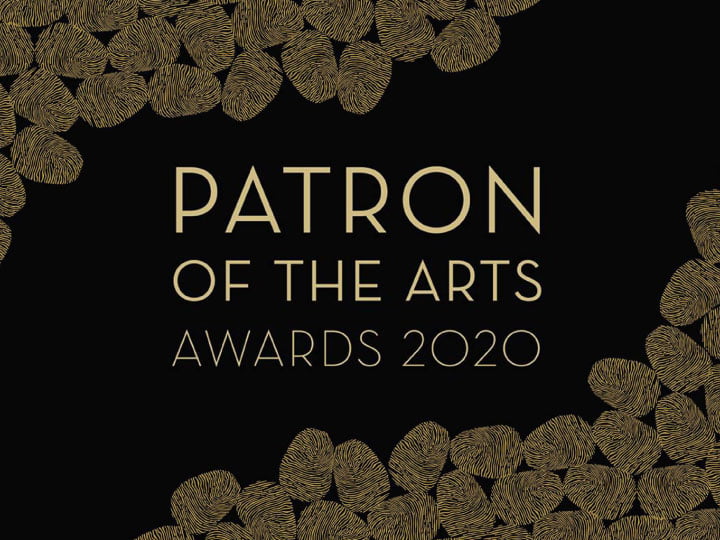 Cityneon was awarded the Patron of the Arts Award 2020 for our contribution as a patron sponsor to Pangdemonium!,
a home-grown Singapore theatre company.
SINGAPORE, 5 August 2020 – The National Arts Council's (NAC) efforts in 2019 to champion the arts in Singapore were boosted by S$50.1 million worth of support from 378 individuals and organisations. These patrons, comprising 103 organisations and 275 individuals, and their contributions to the arts will be recognised at the annual Patron of the Arts Awards (POAA). Due to the COVID-19 pandemic, this year's awards ceremony will go digital for the first time on NAC's Facebook and YouTube platforms, providing the public an opportunity to honour arts patrons.
Giving to the arts during 2019 continued to gain steady momentum, reflecting the value and importance of contributing to Singapore's expanding arts scene and propelling the arts towards inspiring people and connecting communities. The total contributions recognised this evening comprise $40.5 million in cash – a new high since POAA 2018, and up 23% from POAA 2019 – as well as $9.6 million in-kind. The growing support is underscored by a rise in larger donations, with a 25% increase in the number of Distinguished Patrons of the Arts, the highest tier of recognition for corporations and individuals, to 30.
Mrs Rosa Daniel, Chief Executive Officer of NAC, said, "The strong support for the arts from corporate and individual donors in 2019 continues to sustain Singapore's arts scene. The generosity of long-term arts patrons and first-time givers help to strengthen arts organisations, and the important work they do in bringing meaningful arts experiences to our audiences. The patrons' contributions affirm our society's recognition of the positive impact of the arts and form the cornerstone of a sustainable arts ecosystem. Patronage will be critical as the sector enters an extended period of uncertainty with the COVID-19 pandemic and its impact on the economy but working together, the arts community and their supporters will ensure we emerge stronger."
Continued support from repeat patrons benefiting our diverse arts landscape
NAC's arts advocacy efforts have been accentuated by a tradition of sustained giving from different organisations and individuals committed to growing Singapore's arts scene. Significant contributions in 2019 went towards arts infrastructure development. For example, The Ngee Ann Group consisting of The Ngee Ann Kongsi and Ngee Ann Development has pledged a total of $55 million, the largest contribution given by the Group in the two decades they have been recognised at POAA. This contribution has benefitted LASALLE College of the Arts in establishing a new 12-storey building, as well as theatre group Wild Rice. Similarly, Singtel donated $10 million to the Esplanade – Theatres on the Bay for their 550-seater Waterfront Theatre.
Businesses also continued to give to the arts sector in various ways. UOL Group Limited provided in-kind support for the underserved and special needs communities through organisations such as Very Special Arts and Pathlight School, among other efforts to nurture Singapore's arts scene. Mr Liam Wee Sin, UOL Group Chief Executive, said, "Art connects people and enriches lives. As a property group with a role in developing the built environment, our collaborations with various partners enable us to contribute to an environment where everyone has easy access to art, driven by our desire to support an inclusive community and build a vibrant city."
Long-term individual donors include Distinguished Patrons of the Arts Mr Christopher Ho and Mrs Rosy Ho, supporters since 2002, and recognised for volunteering their time and expertise with national companies like the Singapore Symphony Orchestra (SSO), among their other contributions last year.
Individual giving in 2019 was also boosted by Friends of the Arts such as Mr Edmund Lin and Mrs Trina Liang-Lin who contributed to Playeum, Singapore Repertory Theatre and Wild Rice, as well as Mr and Mrs Gunjan & Showbhik Kalra who donated to the Jazz Association (Singapore). Collectively, the 229 individual donors recognised as Friends of the Arts were able to build an impressive total of $3.4 million for the Singapore arts scene.
New patrons revitalising more of Singapore's arts
Over 100 organisations and individuals were also honoured as first-time patrons. First-time giver and Distinguished Patron of the Arts Mr Teo Hark Piang, PBM, contributed to Teochew opera troupe Nam Hwa Opera's endeavour to showcase the vibrancy of a centuries-old art form online for its existing and new audiences. Mr Toh Lim Mok, President of Nam Hwa Opera Limited, said, "We are privileged to have a group of patrons who believe passionately in the preservation of our traditional culture and heritage. Their strong financial support empowers us to further our mission and vision, encouraging us to embrace state of the art technology so that we can innovate this classical art form and reach out to the younger generation."
Other first-time supporters include Patrons of the Arts Mr Patrick Wee and Mr Laurence Wee, who donated two artworks by Gerard D'Alton Henderson to the National Gallery Singapore, and Dr Edward Koh, whose cash contribution went towards supporting Dance Ensemble Singapore in their performances and activities to nurture young talents. Dr Koh, also honoured as Patron of the Arts, shared, "I've come to realise there is an artist in each of us. Our humble contributions to the arts are important in allowing Singapore's shared culture to be retained and told in different ways; and such support ensures that multiculturalism can continue to be a way of life in Singapore."
Small and Medium Enterprises (SMEs) such as LTW Designworks and Mocha Chai Laboratories also stepped forward in 2019 for the first time to contribute to the arts as Friends of the Arts. Arts patronage in the form of sustained and varied support from a wide segment of society signifies the importance of cultivating arts appreciation and ensures the continuity of different art forms in Singapore.
Evolving capabilities to sustain the arts in the new normal
While the arts sector has benefited from an overall growth in patrons' support since 2013, COVID-19 has created much uncertainty for the arts community. The future environment for arts philanthropy will be challenging, and NAC has responded by launching a broad-based online fundraising campaign in April 2020 – A COVID-19 Rally for Singapore's Arts – inviting corporations, foundations and the public to partner NAC in supporting home-grown artistic talents. The campaign, which runs until December 2020, has seen about 40 arts groups raise almost $200,000 via the Giving.sg platform. The Sustain the Arts (stART) Fund was also launched in March this year as a joint initiative by NAC and the private sector to boost the longer-term financial sustainability of smaller arts organisations and foster a culture of giving to the arts.
Looking ahead, the role of arts philanthropy must also evolve and employ new means to adapt to the times and encompass new approaches such as digitalisation. Patrons can choose to support arts groups and artists exploring the digital arena, and who are looking to acquire the skills required to embrace this mode of delivery. Encouraging examples include 2019 arts beneficiary Teater Ekamatra, who launched their first-ever virtual fundraising challenge AMBOI! to deal with show cancellations brought on by the pandemic. The company hopes to raise at least $10,000, after which the funds will be matched dollar-for-dollar by a private patron and then doubled by the Cultural Matching Fund. If the target is met, the company will give back to donors by presenting a star-studded mini online festival.
Minister for Culture, Community and Youth & Second Minister for Law, Mr Edwin Tong said, "The arts can bring diverse communities together, and deepen our understanding and commitment to our nation. I want to thank the patrons we are honouring for believing in the value and positive impact of the arts on Singapore. The partnerships between arts groups and donors are key to the sustainability of our arts ecosystem, especially during this challenging period. MCCY and NAC will continue to work closely with our stakeholders to accelerate the adoption of technology and digital capabilities; leading the way for innovative ideas for content creation and presentation. We seek our patrons' continued support as we build a more resilient arts community together, ensuring that the sector can thrive in the new normal."
The 2020 Awards is the 37th edition and recognises contributions made between 1 January and 31 December 2019. Launched in 1983, the Patron of the Arts Awards celebrates arts patrons who have contributed to the development of Singapore's arts sector. For the list of 2020 Patron of the Arts Awards recipients, refer to Annex A. For more information on the Patron of the Arts Awards, refer to Annex B, or visit www.nac.gov.sg/poa