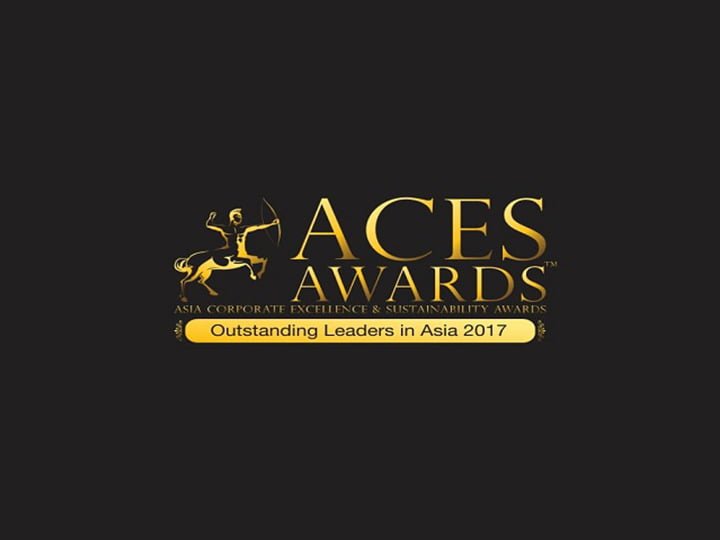 Mainboard-listed Cityneon Holdings Limited (SGX:5hJ)
("Cityneon", the "Company",
"城贸控股有限公司"
or collectively with its subsidiaries, the "Group"), is pleased to announced that Mr. Ron Tan, Cityneon's Executive Chairman & Group CEO, was presented with the Outstanding Leader in Asia Award at the 4th Asia Corporate Excellence & Sustainability Awards (ACES) held at the Intercontinental Hotel, Singapore on 26th October, 2017.
Mr. Ron Tan has been instrumental in the growth and transformation of Cityneon from a mere S$16mil market capitalization company in 2015 to today's size of more than S$300mil. Cityneon is known for its internationally acclaimed immersive experiences built around billion-dollars blockbuster movies' intellectual properties: Disney's Marvel Avengers S.T.A.T.I.O.N., Hasbro's Transformers' Autobot Alliances and Universal Studios' Jurassic World – The Exhibition.
In the award's press conference, Mr. Ron Tan commented, "This award recognises the successes of our businesses and our people, not just for myself. We will continue to stay above the noises while focusing on delivering our business strategy, developing the best talents within the Group, while delivering the quality and services that our customers and partners demand of us, and enhancing the shareholders' value in the entire process."